Posted on:
September 30, 2021
This year at our Annual DBA Global Conference, we celebrated the hard work and achievements of our franchisees and recognized their outstanding dedication to their business. Above all, we are proud to work alongside individuals who strive to change the trajectory of students' lives everyday.
The Spirit Award is given to the individual who lives and breathes the Tutor Doctor spirit. This individual demonstrates his or her spirit through their commitment, loyalty, and passion in dealing with customers, tutors, suppliers and fellow franchisees. This franchisee's impact is felt both in the Tutor Doctor community and within the local community he or she serves.
And the winners of the Spirit Award are...
Veronyk Zinn & Tiffanie Cormier of Tutor Doctor Sudbury, Canada!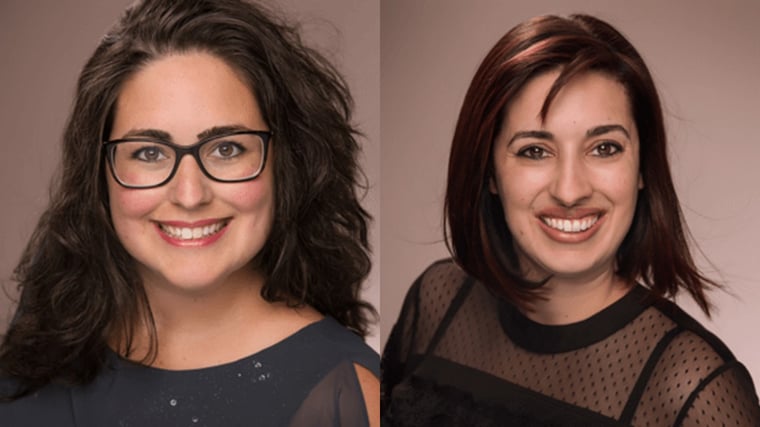 Veronyk and Tiffanie emanate Tutor Doctor Spirit, and they are known in their community for consistently displaying the utmost level of professionalism, respect, and integrity. Veronyk and Tiffanie's approach extends to everyone they work with, and the way they conduct their business has resulted in overwhelmingly positive feedback from clients and tutors alike. Considered to be an irreplaceable "dynamic duo" in the Tutor Doctor network, Veronyk and Tiffanie's mutual support is highly admirable and a clear inspiration to us all.
Being nominated for these awards is no small feat - all of this year's nominees were very strong in their own right. Read on to learn more about Tutor Doctor's Spirit Award nominees!
Julian Field of Tutor Doctor York, UK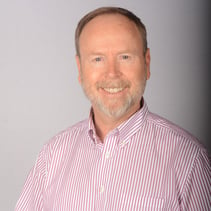 Demonstrating all of Tutor Doctor's values, Julian's sense of team spirit and initiative is a shining example of "building the brand." This year, Julian went above and beyond with various initiatives, becoming heavily involved with the UK Schools Task Force and NTP bid, while also generating a steady flow of 5 Star client reviews. Julian's valuable insights have helped to develop strategies on the network's ability to acquire a school's business. Known for his professionalism and dedication, Julian's enthusiasm is an inspiration to both his clients and his peers.


Alison Hope of Tutor Doctor Penrith, Australia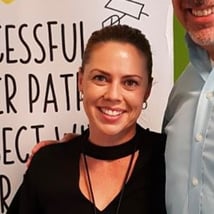 Truly a source of inspiration for everyone she works with, Alison's Tutor Doctor spirit is a powerful motivating force. Alison remains positive and optimistic even through challenging situations and has made herself available to support her peers in Australia. Alison has always been willing to share her insight with the team, and she even appeared on a Global Team Call to share her knowledge of Facebook marketing, despite it being 3:00 AM in her local time time zone! Alison embodies the spirit of Tutor Doctor, and her constant efforts to give back to the brand have benefitted franchisees around the world.
Raquel Cuaron of Tutor Doctor El Paso West, USA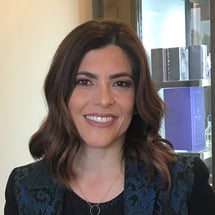 If positivity and team spirit had a name, it would be Raquel! Known by her peers to be passionate and driven, Raquel is dedicated to helping students reach their full potential. Even during unsettling times throughout the pandemic, Raquel displayed unwavering optimism and proved to be a beacon of support for many franchisees in the network. Raquel's involvement in Boot Camps and Global Team Calls shows her desire to collaborate and work with others, and she has been a key contributor in the creation of homeschooling resources developed early in the pandemic. Even going so far as to offer her own homeschooling guide to the network, Raquel has shown time and time again that she is a team player that truly wants to help others succeed.
Sandy Tutwiler of Tutor Doctor Frisco-McKinney, USA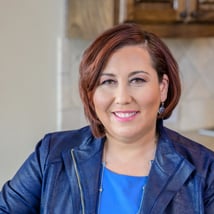 Sandy is known for her enthusiastic Tutor Doctor spirit while showing extreme devotion to her tutors, clients, and community. Sandy's impressive business acumen has taken the spotlight numerous times throughout the last year for good reason - her innovative approach towards both her business and life has proven to be an effective tool in everything she does. Sandy undoubtedly has a unique ability to draw others towards her, and her open and welcoming attitude is a constant force of positive energy in her community. Always an inspiration to those around her, Sandy truly lives and breathes Tutor Doctor spirit!