Posted on:
September 16, 2021
During our DBA 2021 Global Conference, staff and franchisees came together virtually from all over the world to celebrate their achievements with our annual Awards Ceremony. It gives us great pleasure to recognize the hard work and outstanding dedication our franchisees have put forward to change the trajectory of students' lives.
This week we feature the winners of this year's President's Award. The President's Award is presented to the franchisee who has demonstrated significant service to the Tutor Doctor Organization and the Tutor Doctor community as a whole. This individual possesses a "Can Do" attitude, he or she makes things happen, is a team player, and works hard to accomplish his or her goals and the goals of the organization.
And the winners of the President's Award are...
David Boddy, Susie Oweiss, and Victoria Davies-Jones of Tutor Doctor Tutor Doctor Central and Southwest London, UK!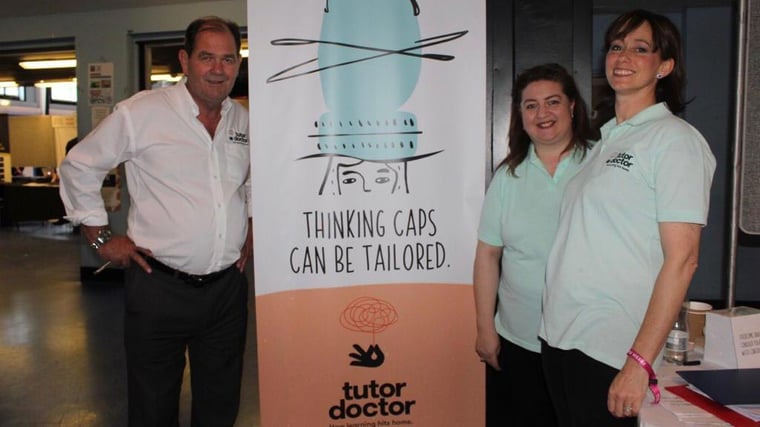 Previously winning the Rookie of the Year Award in 20219, David Boddy, Susie Oweiss, and Victoria Davies-Jones have proven to be an unstoppable dream team in the education sector. The trio's shared backgrounds in communications, combined with their extensive knowledge of the British School System, have made them experts in community outreach, with the results from their marketing efforts to back it up. Their previous experience in education and business helps them speak to families with authority, building trust and rapport with ease in their community.
David is known by his team to be an incredibly driven individual, and his personal dedication to the business is a constant source of motivation for his peers. Working seven days out of the week to ensure his franchise runs smoothly, David is fully invested in the Tutor Doctor brand and continuously goes above and beyond in everything he does. Victoria and Suzie are always happy to offer their expertise on UK education issues, and Victoria was a key contributor to the creation of the new Common Entrance: 11+ and 13+ Tutor Skills Course. David and his team are a wonderful example of what hard work, ingenuity, and perseverance can accomplish.
All of this year's nominees were very strong in their own right and made incredible contributions to their community and the Tutor Doctor network. Read on to learn more about Tutor Doctor's Franchisee of the Year award nominees!
Nika Fouquet of Tutor Doctor Santa Monica, USA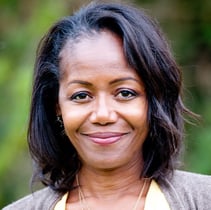 Always a supportive team player, Nika prioritizes Tutor Doctor's mission of helping others to succeed. Through her collaborations with Head Office and coordinating efforts on Boot Camps and Global Team Calls, Nika's incredible leadership qualities have proven to be indispensable. Nika frequently offers her valuable insight in the decision-making process, and her tactics are often highlighted for their innovation. Nika has also contributed to helping Head Office with numerous initiatives. Nika's unique ability to motivate and encourage others is an inspiration to everyone she surrounds herself with.
Barry & Teresa Johnston of Tutor Doctor Fraser Valley, Canada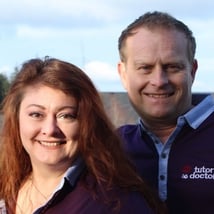 Barry and Teresa have gone above and beyond in demonstrating their commitment towards the Tutor Doctor brand. Constantly providing valuable input to help streamline processes, Barry and Teresa's leadership strengths are evident through their involvement with Boot Camps and Global Team Calls. Barry and Teresa have also implemented some ingenious advertising strategies in their region, including using local funding they received to purchase a Tutor Doctor branded bus dedicated to increasing brand exposure in their community. Barry and Teresa are known to be a pillar of support within the Tutor Doctor community, as they both go above and beyond to offer assistance and guidance to other franchisees in need.
Rob & Lynne Kerrison of Tutor Doctor Cambridge, UK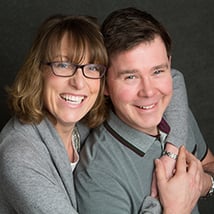 Known for their strong leadership within the UK region, Rob and Lynne have done a truly impressive job of expanding their territory over the last year - despite the challenges presented by the pandemic. While leading the schools UK task force, Rob and Lynne were eager to try new initiatives and offer their valuable feedback and support. As key contributors of the new Common Entrance: 11+ and 13+ exam Tutor Skills course, Rob and Lynne have helped to spearhead the creation of UK non-teacher guides to help tutors and students alike. Always willing to offer insight and expertise on, Rob and Lynne are a supportive backbone in the Tutor Doctor community.
Blair O'Connor of Tutor Doctor Central Toronto, Canada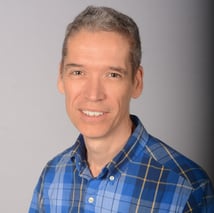 Known by his peers for his consistent leadership skills, Blair has taken part in numerous collaborative efforts with Home Office as well as other franchisees. Through his work with the other franchisees in the Greater Toronto Area, Blair has shown time and time again his willingness to support others in the community. Blair makes helping others his top priority - he recently launched a scholarship prize program for local students, and he truly takes tutor satisfaction to heart by recognizing tutors with awards. Blair wants to make sure everyone he works with feels comfortable and supported, and his considerable leadership qualities are an irreplaceable asset to the entire Tutor Doctor network.