Posted on:
September 9, 2021
To recognize the outstanding dedication of our franchisees, we celebrated their hard work and achievements during our DBA 2021 Global Conference with our annual Awards Ceremony.
The Franchisee of the Year award recognizes the franchisee who has led our company to outstanding business success and innovation and has consistently demonstrated community commitment and support. The recipient is seen as a role model because of his or her exceptional leadership within the Tutor Doctor family. While years of service within the company are not a prerequisite, the individual must be widely respected throughout the organization for his or her achievements and he or she must be seen as a leader in the business community as well.
And the winners of the Franchisee of the Year Award are...
Clive and Vanessa Robinson of Tutor Doctor Centurion East – Pretoria, South Africa!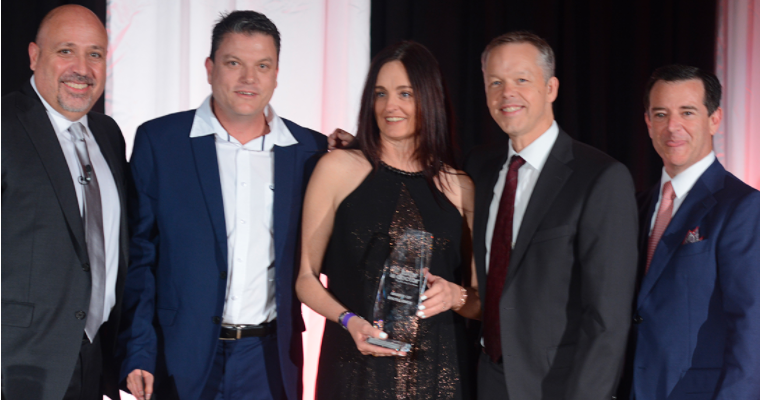 Clive and Vanessa are special because they're not only partners in life, but in business as well. This power couple were the recipients of our 2018 Rookie of the Year Award, awarded to franchisees who performed the best in their first year of operation globally. Maintaining this momentum, they went above and beyond during the pandemic, achieving exponential growth in South Africa and proving that innovation and hard work can overcome even the most daunting challenges. Seen as franchise leaders in their country, Clive and Vanessa consistently engage their peers to provide ongoing support and guidance to other business owners. Always willing to go the extra mile to benefit others, Clive and Vanessa even offer shadow consultations and have facilitated in person meetings to support wider growth. Clive and Vanessa's ingenuity during the last year is an inspiration to us all, and the success they have achieved during these challenging times is nothing short of incredible.
Being nominated for these awards is no small feat - all of this year's nominees were very strong in their own right. Read on to learn more about Tutor Doctor's Franchisee of the Year award nominees!
Mark & Jo Butler of Tutor Doctor Reading Wokingham Maidenhead, UK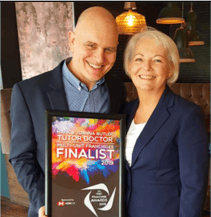 Not only do Mark and Jo embody everything Tutor Doctor stands for, but they also truly believe in "learning for life." Mark and Jo have changed countless lives, even working with disadvantaged students to ensure a change in trajectory for both their academic pursuits as well as attitudes towards school. Displaying unparalleled leadership in the Tutor Doctor family, Mark and Jo have always been willing to provide support to the network and have shown non-stop devotion towards building the brand. Jo has been a powerful advocate for women in the community, and Mark has provided invaluable support by leading many successful Global Team Calls. Mark and Jo were finalists for the 2020 British Franchise Association Local Focus award, and they certainly deserve the recognition - Mark and Jo's dynamic approach towards business is truly invigorating.
Kimberly Selchan of Tutor Doctor Phoenix Scottsdale, USA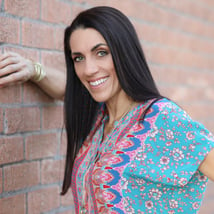 Always a source of enthusiasm and inspiration, Kimberly always makes herself available to colleagues for support and leadership. Known for her innovation and grit, Kimberly goes above and beyond towards contributing to the Tutor Doctor brand, participating in numerous initiatives. Kimberly's reputation for supporting other franchisees is well-deserved, and her leadership skills have been of great value on Boot Camps and Global Team Calls. Kimberly believes in Tutor Doctor's core values and is always willing to go above and beyond for her peers.
Piyush Gupta of Tutor Doctor Peterborough Huntingdon Stamford, UK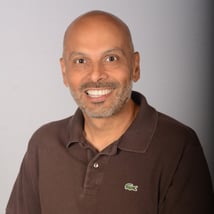 Piyush perfectly demonstrates the "growth mindset" attitude we try to instill in our students, and his incredible resilience throughout the last year is highly impressive. When some of his families paused tutoring, Piyush immediately sought out new partnerships with schools without skipping a beat. Not only did Piyush's business continue to thrive, but he also experienced a 40% revenue growth throughout 2020 despite the challenges of the pandemic. Piyush's determination is an inspiration, and his spot as a leading UK franchisee is undoubtedly well-deserved. Piyush is a master at creating a plan and executing on it, and his success is a direct result of his hard work and perseverance.
Nicelle Depatie of Tutor Doctor Calgary and Area, Canada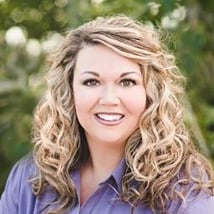 A perennial top franchisee, Nicelle frequently ranks in the top 5 for sales. Nicelle's dedication to customer service is also highlighted by her business having one of the highest Net Promoter Score in the entire Tutor Doctor network. Constantly demonstrating her strong leadership abilities, Nicelle's input has helped immensely on numerous Tutor Doctor projects. Nicelle continues to be an advocate for driving the brand through community marketing and local initiatives, and her resourcefulness is truly something we can all learn from.